In The Gloom
By Galia Eibenschutz
ROLE
Initiation, Production

The time when the first convents and churches of the Middle Ages were built coincides with a moment of separation between the intuitive and the rational, the feminine and the masculine. With this fact, moral, social and fascial structures were established to mold and alienate the feminine part of the human being. A performance inspired by the movie Madre Juana de los Ángeles by Jerzy Kawalerowicz.
"In The Gloom" is an experimental video documentation of a performance by the artist Galia Eibenschutz.
The project also culminates in the publication of a book.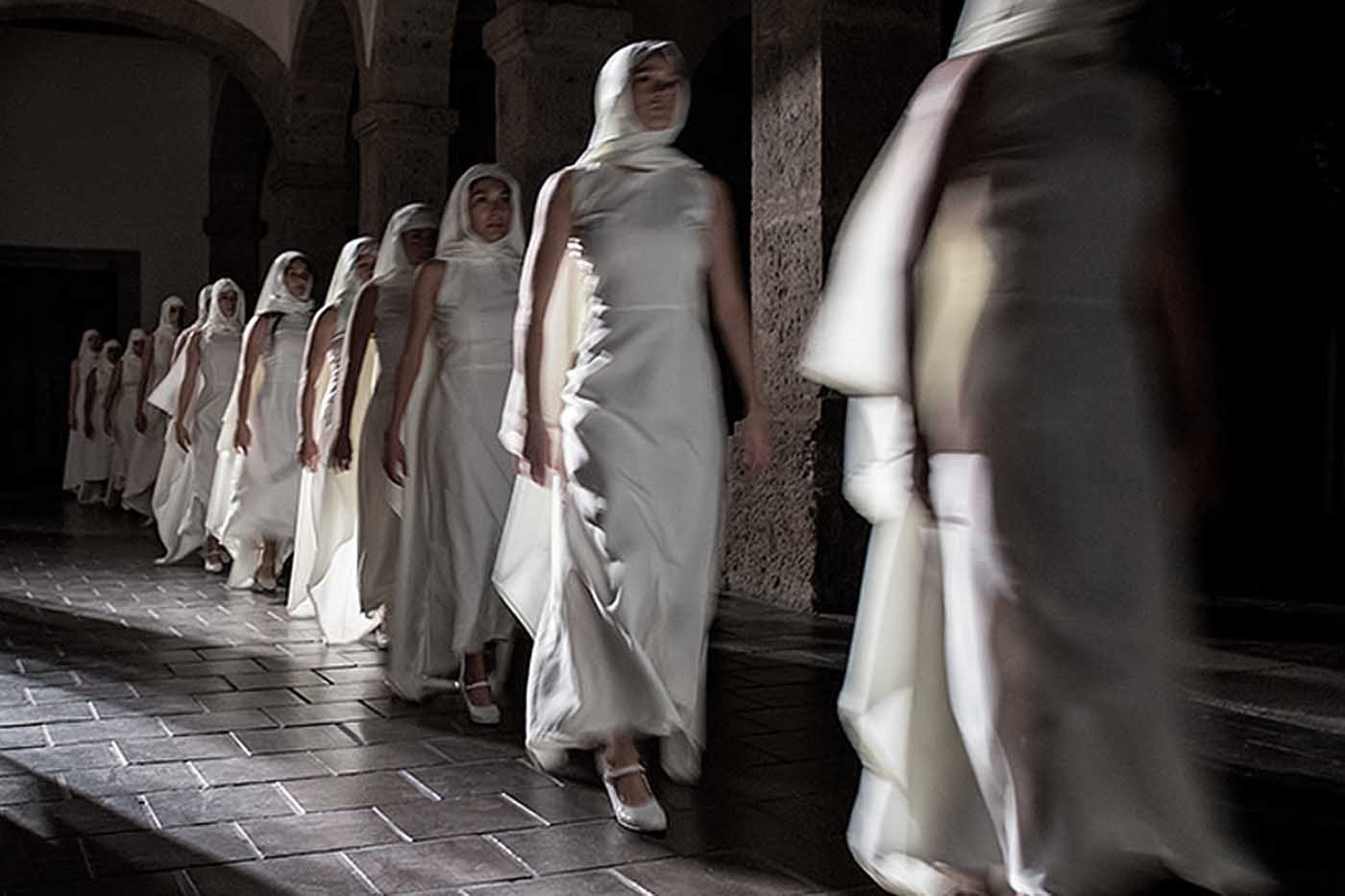 About the artist

Galia Eibenschutz is an
artist, performer and choreographer based in Mexico. After having studied classical ballet and contemporary dance in Mexico City, she did her BA in Visual Arts in the National University of Mexico. In 2001 she started her post-graduate education at Das Arts in Amsterdam (NL).
She works independently as artist, performance artist and choreographer, producing and presenting her own work in exhibition venues. Her body of works constitutes a research into drawing technique, movement and performing arts. She is interested in the relationship between architectural spaces and human body.