La Nueva Onda del Silencio

Art – Cuarto de Máquinas
Music – Natalia Pérez
Performance – Mar Sierra
The performance by Mar Sierra is a response to "La Nueva Onda del Silencio" (The New Wave of Silence), a group show at the gallery el cuarto de máquinas exploring the image-movement, visual sonority and the construction of images in the contemporary world through painting and drawing.

The selection of pieces is an attempt to create a synesthetic experience. Mar Sierra's conscious movement extends the exploration to the body-sense awareness and the resonant interplay generated between sound, space and movement..
The intervention was in benefit of the foundation Arte Pro, helping vulnerable kids through art and mindfulness. Watch the video of the performance here.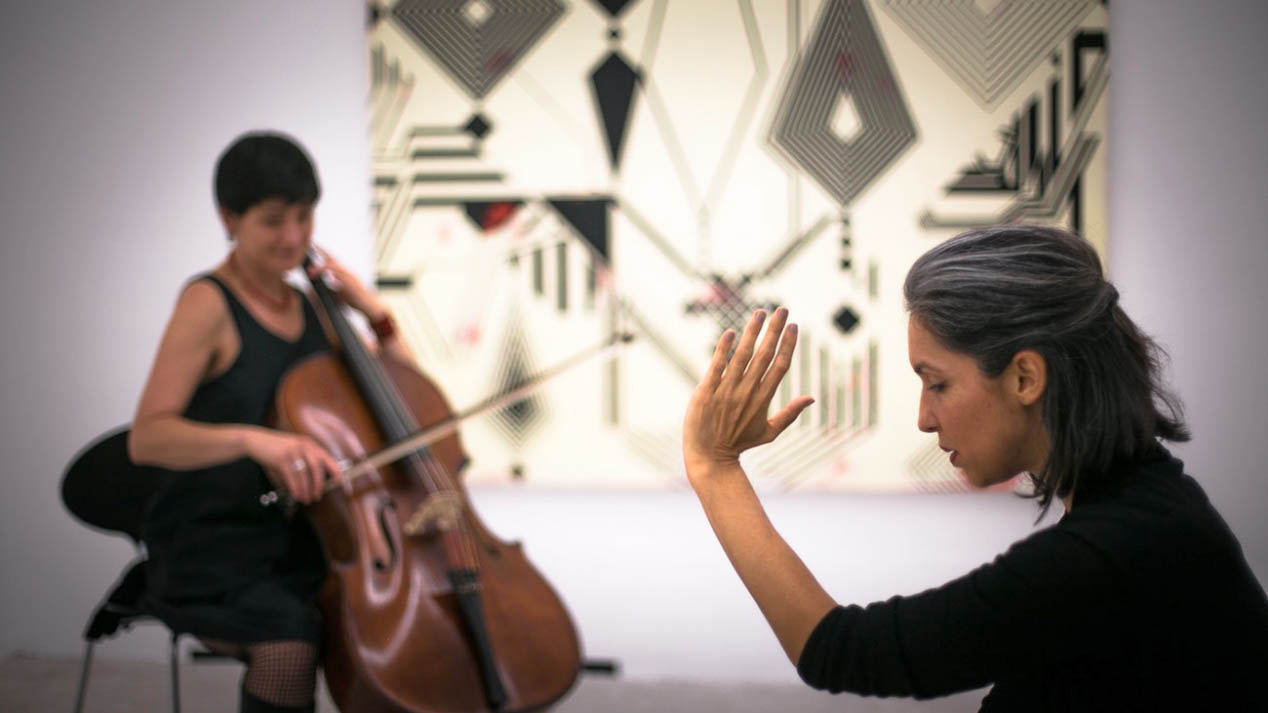 A creative dialogue between a cello, a dancer in an art gallery. An improvised conversation with colors, forms, textures, space and the memory embedded in each of the art pieces.